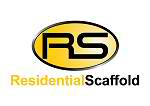 "The iRent and iScaf suite of products has been immensely helpful in creating efficiencies within our business. Our processes – in all aspects of operation from design to quoting and stock management – have become completely streamlined.
We have been extremely happy with the decision to switch from our previous software provider and since then we have grown and purchased more software user licenses each year.
The Support and training from Scaffolding Software is first class and we make good use of the ASU subscription to make sure we keep up to date with the latest enhancements.
The software is comprehensive, user-friendly and represents excellent value for money."
Greg Spencer – Residential Scaffolding QLD (June 2016)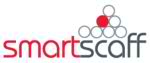 "We have been using the full Scaffolding Software product range for over five years now; to handle our drawings, quotations, rental management and invoicing.
During this time, Smartscaff has grown significantly and now operates in three states.
The iRent and iScaf suite of software has made us more efficient and productive. It allowed us to provide a better service and to be more responsive to our customers. The professional scaffold plans and 3D drawings supported by detailed documentation and quotations have really had a positive impact on our customers. The Inventory Control and Rental Management systems, including the web portal, have moved forward with us as we have expanded our operations. Our accounts department uses the MYOB interface which eliminates 4 hours of data entry each month.
We are more than pleased with the Return On Investment provided to us by Scaffolding Software's product line."
Robert Oberstar – Managing Director Smartscaff (May 2016)

"The iRent Inventory system performs an excellent service, allowing us to track inventory in the yard and on site. It also helps us tremendously with job costing. iScaf has served us well for many years for drawings and estimating. We are very pleased with the service and support we receive from Andrew and the team at Scaffolding Software."
Cindy Murphy – Manager Central Scaffolds (September 2016)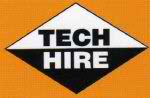 "In June 2015 Tech Hire Pty Ltd made a decision to upgrade the scaffold inventory management software used within the business. After evaluating several software packages the choice was Scaffolding Software's "iRent". When comparing the products available local content was a key factor. Scaffolding Software are very approachable, reliable and dedicated. The product was well suited to our requirements and any teething issues during implementation were remedied in an expedient manner.
The Support from Scaffolding Software is excellent. All enquiries and technical questions are promptly attended to. Training and support is an essential element in any new program offered and the service provide by Scaffolding Software is of a very high standard. Scaffolding Software is very involved in the evolution of their products. Integrating new features into their programs is ongoing and requests for new features are welcomed by them and explored.
I highly recommend 'iRent' for Inventory and project management."
David Bryce – Owner and Manager Tech Hire Pty Ltd (August 2015)
Kalgoorlie WA

"The iScaf system has performed very well for us for the past few years and we are really impressed with the latest upgrade."
Shane Wilson – Source Scaffolding (May 2014)

"Novatec has been using the full Scaffolding Software product range for over ten years now across three states and utilising multiple databases. Our needs have been wide and varied. In addition, we demand complex reporting. The team at Scaffolding Software has been able to accommodate our requirements accurately and swiftly.
Technical support, a need all businesses have, has been of the highest standard. As we grow and diversify as a business, Scaffolding Software, via its product range, supports our growth and enhances our strength in the Formwork Hire & Sales Industry.
We highly recommend their products and will continue to support Andrew and his team for many years to come."
Diana – Office Manager Novatec Formwork Systems (April 2014)